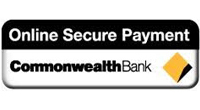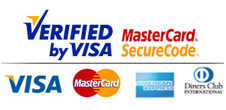 Welcome to Theme Park Transfers
You and family is planning to go on a trip to the theme parks situated in Brisbane, or Sunshine Coast, or Surfers Paradise, but you do not have the availability of commuting services. Well there is nothing to be worried about as we the Black Bow Chauffeurs have come with special theme park transfers just for you. Getting a regular fare cab to theme parks is a tough job, especially if you are living in the suburban areas of Queensland. They will charge you a lot extra and in return it often happens that you do not get the luxury and the comfort you deserve. You get to avoid all these problems when you're commuting with us. Some cabs will often charge you for carrying your luggage but that is not what we do. All packages are well designed keeping in mind the luggage factor. We do not charge extra if you decide to come along with your bagage. We operate keeping some factors in mind like the safety of our passengers, the time management constraint and the travelling cost. We have formulated our packages keeping the real charges in sight and nothing extra. This is the reason why we have become so popular within a short period of time. You can easily rely on us for your smooth and comfy transfer to the theme park of your choice from our three special packages namely theme park transfers Brisbane package, theme park transfers Gold coast package, and theme park transfers surfers paradise package.
We have a huge list of services which is surely going to help you out throughout your travel with us. These services that we provide are modified just for your comfort so that you get to face less hassle. We leave no scope for you to complain.
We have a huge group of skilled chauffeurs who take care of each and every single detail of your travel. They are well organized in chalking out paths which requires less time to reach your destination. The most important motto of their training was to take care of your needs first other than anything else. They know their job responsibility well and their loyalty towards you starts the minute you step into the car. They take active part in routing your way to the theme parks, getting you what you need for comfort and much more. They are a constant help all along your journey. They also carry an aura of business ethic by suiting up in black business attire which helps in maintaining your standard.
Apart from that we have a customer support system specially designed for the purpose of helping you out in trouble. This support line is open to all 24 hours a day for 7 days in a week. You always get to talk to a real person and we never make our callers wait even for a single minute. You can also book your ride via our support means at times when technical issues arrive. Our staff is always ready to help you out.
Our easy and hassle free online booking method is another advantage that we can provide you with. You can easily book a ride with us from the comfort of your own home by just filling up a simple form with all your details in it. The details like name, address, email, pickup and drop locations are all necessary for us to understand to better. We tend to keep these details for future references too. You just need to punch them in and you are good to go. After you have confirmed your ride with us we give you another facility to pay for your ride online. Our skilled team is always there to help you out with any trouble you face even during payment methods. You can pay for your ride with your credit or debit card or even by PayPal or cab charge.
We offer you a huge list of vehicle which is at your perusal 24X7. Our rides are very well known for their luxurious outlook and comfort commuting. For giving you the ride you want we have a huge list of vehicles like the Toyota Ace Commuter, the Holden Caprice, the Jaguar XF, Lexus, Chrysler 300c,Chrysler Voyager,Kia Carnival, Toyota Tarago, Mercedes Benz Valente, SSangyong Stavic etc. these cars are well maintained to give you the service that you deserve.
Apart from all these there are many other reasons why our service is the best choice for your family when you decide to take a ride with us. First of all, our facilities are open for 365 days that is if you are planning to take your family out to the theme parks on a holiday, no need to worry at all as the services of Black Bow Chauffeur is open for you. The affordable rates of the packages that we offer are another reason of choosing us. We are the best in the market for offering you with only what you need and nothing extra which avoids additional costs too. If you are travelling with your child to the theme park then we do not charge any extra money for the child's seat. If there is a problem and we have to wait for sometime before you arrive, then also we do not tag extra charges on you and only start to bill you the moment you are inside our vehicle. We have fully licensed cars which take care of the legal issues and each and every service of us is monitored by the government of Australia thus proving our authenticity. Our services are divided into packages to help you out in choosing what you exactly need. We have no hidden costs and no convenience charges. You can rely on us as we are here to serve you with our full potential and the one thing that we can promise is that you won't be disappointed for choosing us for your special ride to the theme parks.